SEN
Children with Special Educational Needs are valued just like every other child at Cornholme School. We take pride in ensuring that all of our children's needs are met by working in partnership with families and other external agencies to enable every child to realise their potential. In 2019 we invested in enhancing one of our intervention rooms to become a sensory room for our SEN children. Pictured above, the room is a relatively small space but perfect for one-to-one time in a calm yet stimulating environment. This resource is well used by many of our SEN children.
Our SEN Policy can be found at the bottom of this page or via the Useful Information page, please feel free to download a copy of this policy. Here is a helpful diagram which displays our approach to the process of SEN management.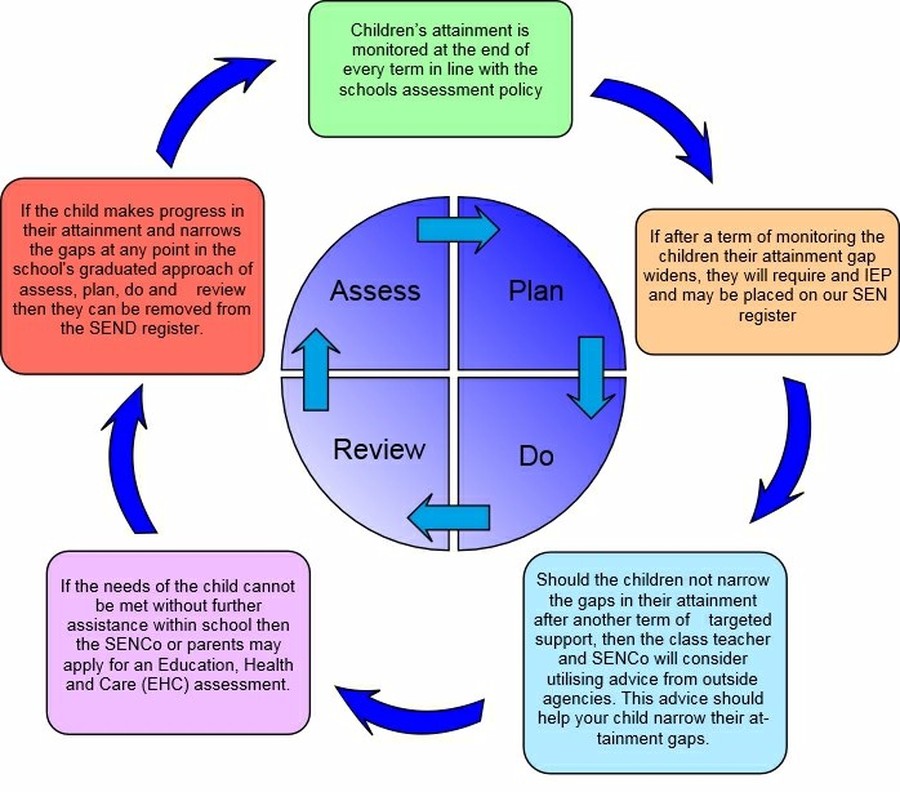 Our SENCO is Mrs Lucy Trafford, who is responsible for the management of our SEN children. Mrs Trafford acts as the conduit between school, parents and other agencies to ensure that SEN children are able to access the most appropriate help for their specific needs.
Please use the links below to access our SEN Policy, our SEN Information Report and a couple of advisory websites which you may find helpful.